Help Us Help You By Sampling Empowering You® Coaching
Experience our world class salon/spa business coaching with our newest consultants.
Our next class of certified consultants are getting ready to graduate. They're just missing ONE thing: Some additional hours of coaching support for qualified and hungry salon and spa owners, just like you.
What does this mean for you?
We're giving a few scholarships to experience our coaching at a heavily reduced rate.
For just $99, you'll get a full-blown one-hour strategic consulting session with one of our graduate trainers. You'll be helping them gain experience while accessing the same tools and resources that we normally offer for 3 to 5 times that amount. These consultants have been fully trained on the Empowering You methods. They're just a couple hours away from being fully certified.
READY TO GET STARTED?
Owner of Senn-sations Salon and Day Spa in Randolph, NY
For more than 30 years, Jennifer Senn has worked in the beauty industry, starting in a large salon, then making the leap in 2006 to open Senn-sations Salon and Day Spa in Randolph, NY. In addition to serving her clients, she's branched out to including work in the entertainment industry, from filming hair care commercials in her salon to appearing on Style Network's Split Ends, and volunteer work with the American Cancer Society's Look Good Feel Better program. Today, Jen spends three days a week behind the chair and uses her remaining work time to help salon and spa owners and service providers realize success in their respective businesses. As a consultant and business coach with Empowering You, she is able to have an impact on the industry where she's thrived.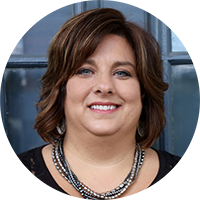 Owner of Charm & Company Salons in Oxford, MI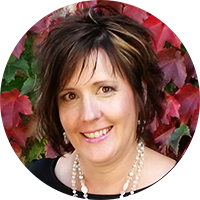 The daughter of a salon-owner, Kim Gibson has the beauty industry in her blood, so it was no wonder she opened her own salon. It was also no wonder it felt like a ball and chain until she received coaching and revolutionized how she does business. After seeing the results Empowering You delivers – she experienced 75% growth in just one year – she joined Empowering You as a consultant. Now she works to show other salons the strategies and tips that resulted in her impressive growth. She and her husband are active with a number of churches in her area and launched Embrace, a Christ-centered nonprofit that mentors young people.
Owner of Contempo Artistries Salon in Greensburg, PN
Kristen Varoli comes from a creative family full of beauticians, barbers and artists, so when she opened her own salon, she did so with a love a passion few in the industry possess. With 15 years under her belt as a stylist and makeup artist, and a decade as a salon owner, she understands the struggles owners and technicians face, and she knows how to overcome them. After her own coaching experience with Empowering You, she grew her salon to a 6-chair, 10-employee operation that brings in more than $500,000 annually. Kristen has taken those lessons and applied them to her own skills as a coach, helping fellow beauty professionals find balance in their lives, uncover their leadership potential, and achieve their personal and professional goals.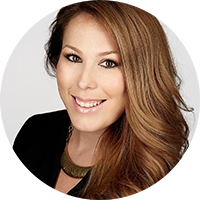 Copyright 2023 Empowering You Consulting
922 N. Burkhardt Road, Suite 103, Evansville, IN 47715 | (812) 455-1367
Privacy Policy | Terms of Use