B-School for Industry™
online!
For the first time ever, you can attend B-School for Industry from the comfort of your own home! Skip the expense of costly travel and access the training that salon and spa owners have been raving about.
WHAT IS B-SCHOOL FOR INDUSTRY
online

?
We've taken our industry-renown training that has taken salons and spas to the next level, and transformed it into an online workshop. You'll learn all the same ironclad business strategies that we teach in person from the comfort of your own home or office.
We will help you understand what you need to do to become a leader, maximize your front desk, optimize your retail, polish your books and teach you how to tap into your team's potential. We give you our tried and tested tools and breakthrough blueprints, plus we'll teach you smart, result-based strategies so you can grow, streamline your business, or scale it big.
WHAT MAKES B-SCHOOL DIFFERENT?
Our coaches are trained, accredited life coaches who can  lead you through your transformation. Not only that, but we actually own or have owned high-revenue salons or spas (and so many "trainers" out there have not).
We know how to mobilize teams to establish clear leadership, create cohesion and get everyone involved in the "Success Culture" (a win for you, your team, and your clients!)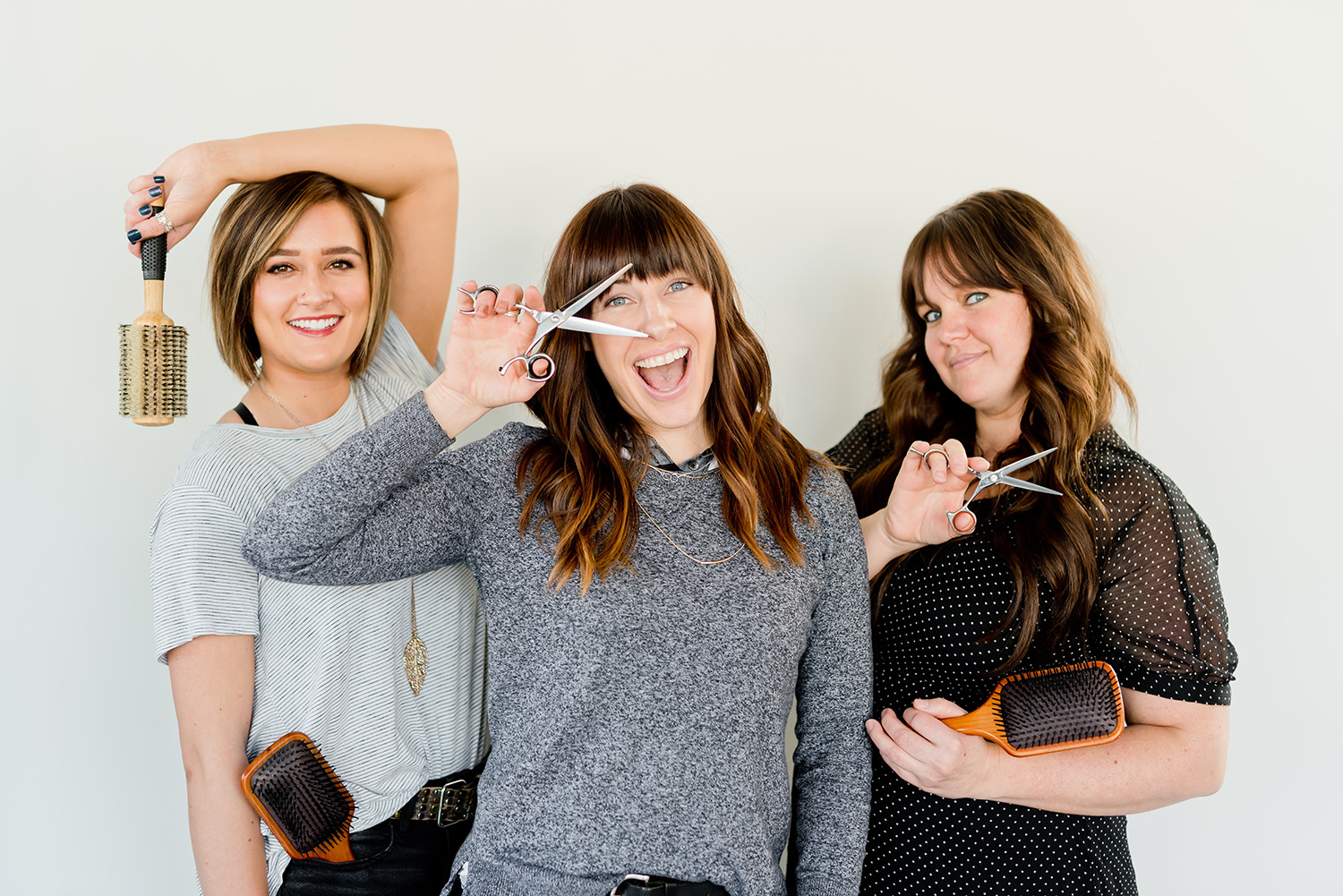 "B-School was a great way to recharge. I've been running my business as is and that's fine. But there's more I wanted to do. B-School has sparked that fire in me to take a closer look at the numbers and work with each of my staff to get their numbers to where they need to be. Instead of just running even, I've realized that we need to amp it up. My staff is excited about that too. It's helped me define the areas that need to be looked at and to improve in."
GROUP ORIENTATION
We'll make sure you're prepared for learning in a virtual environment, especially if you've never taken an online course before. This group session will ensure that you are fully ready to take in all the amazing strategy that B-School for Industry offers your salon.
FULL VIRTUAL EVENT ACCESS
All the content of our live B-School for Industry workshop has been transformed into an online learning setting so you can join us from the comfort and safety of your own home. Online classes will be held over 3 separate days with homeplay to do between each session.
PRINTED WORKBOOK
Just like our in-person events, you'll have a handbook to capture all the work you complete while attending B-School.
VIP: Your workbook comes in a Swag Box which includes Money Maker for Industry and other fun goodies
ACCESS TO RECORDINGS
Going virtual has its perks!
Get access to the full event recordings so you can re-watch all the key portions of the sessions as needed. You won't miss a single second!
VIP: Access for an additional 30 Days (60 days total)
1:1 SESSION WITH COACH
We've blocked out 30 minutes with an Empowering You certified consultant for every attendee so that what you learn at B-School doesn't stay at B-School. Our coaches will help ensure that what you learn at B-School gets put into action in your actual business.
VIP: A full 60-minute 1:1 session with coach
VIP ONLY
1) Pre-game Group Strategy Call with Amy & the Empowering You Team to maximize your B-School experience.
2) Half off to a future Power Up Your Leadership live workshop or online class – perfect for owners, managers, or team members looking to grow their skill set.
Thank you for all the direction you've given me, and most of all: the loving support. It has been hard this year for me, but I am proud to say the business's profits have been better than ever. Last month we hit an all time high for services and our salon retail is over 15%, our salon average service ticket is above $80, and 40% of guests are walking out the door with product. My partner and I get to take home 100% of our service and retail profits. These wins may seem small, but I am super proud. You and your team at Empowering You are something else!
IS B-SCHOOL ONLINE RIGHT FOR YOU?
B-School for Industry Online is perfect for you if…
You are looking for ways to uplevel your business, expand, grow your team, or increase ticket sales.
You need a "comeback plan" laid out step-by-step by seasoned business owners who have gone through the journey before you.
You've lost your vision of where your business is going, especially with current circumstances where business has trickled or completely halted.
You feel stressed to the max, that you have no time and like your life is not in balance.
You're looking for super simple, proven ways to make your salon or spa run more effectively and systems to put pieces of your business on autopilot.
You're looking for a strong community support system of other like-minded owners.
You're ready to learn the numbers and money piece of business (but want it to be easy)!
"I got a lot of clarity and understanding on what I need to do going forward. Knowing what the proper procedures are and setting my business up correctly the first time so that it succeeds without overspending, hiring. Etc. There's no way I would be where I'm at without the EYC team. Support and having the clarity is the biggest thing to me right now."
Meet online via Zoom
You'll receive a physical workbook in the mail to follow along.
Two ticket types (see options)
ORIENTATION
Friday, August 20th, 2021
11:00 a.m. Eastern time
TRAINING DAYS
Mondays, August 22nd, 23rd, 24th 
10:00 a.m. to 5:00 p.m. Eastern
ADDITIONAL CALLS
Vision Board Party
VIP-Only Strategy Pre-Call
B-School for Industry Tickets are normally $1,997. Access B-School online at more than HALF OFF!
General Ticket
Orientation and virtual event access

Printed workbook mailed to you

Access to recordings for 30 days after event

15-minute session with a certified coach after the event

Payment Plan Available: 3 payments of $290
VIP Ticket
Orientation and virtual event access

Mastermind Group Strategy Call with Amy & the Empowering You Team after the program

Printed workbook mailed to you in a VIP Swag Box which includes Money Maker for Industry and other fun goodies

Access to recordings for 60 days after event

30-minute session with a certified coach

Half off to a future Power Up Your Leadership

Payment Plan Available: 3 payments of $358
GOT QUESTIONS? Please contact us at (812) 455-1367 to see if B-School is a good fit for you.
Hear from B-School Attendees:
"You can't afford to go on in your business without attending B-School."
"You NEED this course. It teaches you from point A to Z on how to run a salon."
"For all the sales reps out there, your clients will learn more here than in any other program."
"I've learned more in the past 3 days than in 11 years of owning my salon."
"You can't get greater value than B-School…I now run my business and my business doesn't run me."
"They bring so much knowledge and experience to the table…"
"Gotten more knowledge than with any other class I've attended…"