Meet Your Personal Dream Team of Millionaire and High-Revenue Salon Owners and Nationally Recognized Coaches + Trainers
Principal and Founder of Empowering You Consulting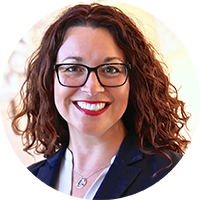 Amy Carter's goals as a coach are simple: to inspire you to become a better leader, to mold you into a smarter business owner, and to help you achieve personal and professional satisfaction. As the owner of one of Indiana's top salons, she knows what it takes to reinvent a business and train a leadership team that's invested in long-term success. Amy has turned this knowledge into a passion for coaching, and as Owner & Founder of Empowering You Consulting, she helps salons and spas across the nation every day.
It's time to let Amy help you expand your client base, increase profits, operate more efficiently, and train a team of leaders so you can gain personal satisfaction from your professional endeavors.
Business Consultant and Life Coach
Brigette joins our team with more than 20 years of experience in the salon/spa industry as a working professional. As a successful salon owner she transformed her business into a top-ranking salon, increasing revenue by 30% annually and has been recognized as one of the fastest growth salons in North America,while achieving a spot in the prestigious ranks of the Salon Today top 200 salons. Brigette's personal journey and her experience in the industry combined with her strong command of business knowledge allow her to bring genuine passion, effective systems and a strong commitment to the industry makes her an ideal salon/spa business coach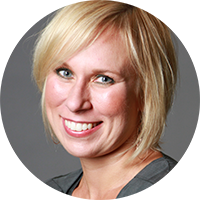 Business Consultant and Life Coach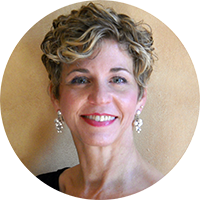 With nearly 40 years of experience in the beauty industry mentoring, training and educating beauty professionals, not to mention 22 years as a Spa owner, Meg understands the challenges and the successes of running and growing a business. Leveraging her business experiences and life lessons as a business owner and lifelong student of the industry, Meg supports others in overcoming their fear of change and in achieving their business goals. Through instilling the value of strong communication skills and a positive attitude, she's able to aid her clients in developing and accelerating the confidence and plans needed for success. She also strives to identify ways to generate new sources of revenue through powerful and creative solutions, leading to a profitable, fun and energetic business. Meg's leadership foresight as a business owner, trainer and technician makes Meg more than a consultant; she's a true mentor and coach.
Kathy Fleming is an extraordinary coach, trainer, and leader. A former college instructor, Kathy holds master's degrees in Humanities and Applied Behavioral Science. In addition, she is a Master Practitioner in Neuro Linguistic Programming. Her credentials allow her to co-create depth and breadth of results with her clients, whether they are C Suite executives or leaders at any level. Her experience as Marketing Manager with AT&T gives her the wisdom to work powerfully within large organizations and one on one with clients focused on their next big breakthrough. Utilizing, among other tools, The Leadership Circle 360 Feedback process and Marshall Goldsmith's Stakeholder Centered Coaching, Kathy co-creates the information and insight needed to move clients to the next level of leadership and results. Through the feedback from the leader's stakeholders, powerful insights and directions for improved leadership are revealed and implemented. A Senior Leader in Accomplishment Coaching for over ten years, Kathy has trained hundreds of coaches and leaders, each one envisioning and producing powerful results. She is masterful at creating enrollment and has developed countless powerful and energized teams through her leadership. She is a courageous stand for the results that her clients wish to produce and ignites the passion that makes life and leadership exciting.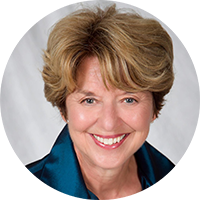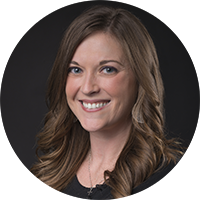 Courtney brings 7 years experience in customer service to her role as Executive Assistant at Empowering You Consulting. Her commitment to delivering exceptional support to the Empowering You Team introduces a level of efficiency that has a positive impact throughout the company. She holds a Bachelor of Science degree in Psychology from Eastern Illinois University and brings a hunger for success to her role at Empowering You Consulting.
Mentor | Certified Consultant
For 26 years, Juliette has been in the industry and a salon and spa owner for 20 years, and thanks to her boundless energy, she's thriving today. The beauty industry sparked something that gave her a drive and sense of purpose that pushed her to become the successful, prosperous person she is today. But she knows the hard work, the trial and error, it takes to create a profitable salon or spa. Her mission is to share her knowledge with beauty pros ready for the next step, and to motivate others to become effective leaders. From team building to strategic planning to goal setting and effective marketing strategies, Juliette's excited to work with hungry beauty professionals bent on success.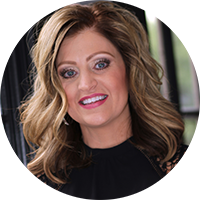 Mentor | Certified Consultant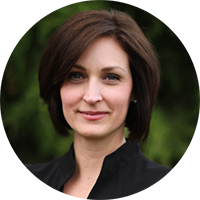 Lynn's journey to success started young. At 16 she would watch the reaction of clients and marvel at how a stylist or esthetician transformed their world and she wanted to be part of that change. She worked as one of the top industry pros as an esthetician in an Intercoiffure Salon. Her experience is very diverse in the beauty industry from business, managing, coaching to building waxing boutiques to a million-dollar salon. She thought her path to success was singular, but as a sales consultant she noticed something; "I saw we were all alike, we are all trying to make a living and figure out this business." Once she had that realization, she began helping salons and spas increase profitability and productivity. She does this simply: with a few tools, some strategies she's proved effective in her business and with others, and the support of a good team.
Mentor | Certified Consultant | Salon Owner
Monica knows both sides of the chair. As the owner and Team Lead Stylist at Harmoni Salon, she's bringing 20 years of experience in serving her clients, 9 years of running her business and a degree in Marketing to the table, so when she speaks, you listen. She'd always had the dream of a salon in her heart, and when the opportunity came to open a salon that serves wavy, curly, and tightly-coiled hair, she said yes. And this is just one step on her journey to natural hair. Through the years of developing her business, she's encountered and overcome countless pitfalls, finding ways to prosper and grow while keeping time free for her true passions: her husband, beach days, spa visits, and finding that next foodie destination.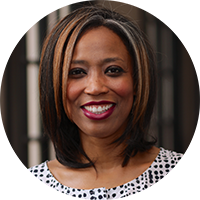 Mentor | Certified Consultant | Salon + Spa Owner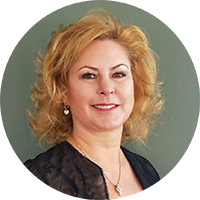 Karen began her "spa" journey in 2002, when deciding to leave a lucrative accounting career and follow her love of the esthetics world and open a spa. She opened her first facility in Rochester, New York which had impressive growth annually and in 2012 made the move to her larger present space of 9000 sq. ft. Today, Luxe currently employs 50 plus stylists, providers, technicians …true artists, that provide outstanding customer service in all aspects of the beauty industry, generating 1.5 million in earnings.
Karen believes that this same success CAN BE YOURS!
As your consultant, she will guide and challenge you to become the savvy business owner and empowered leader that you always dreamt you could and should be! With her proven procedures and processes, you will realize the excitement of seeing your sales and profits grow. Live your life to the fullest potential …believe in the beauty of your dreams!
Mentor | Trainer | Certified Consultant | Salon Owner
Mitch Eubanks is a Master Graduate of Salon Training International and is the owner of The Mitchell Wade Salon, a state-of-the-art salon in Central Florida since 2000 and a stylist since 1988. His salon was chosen to be part of the super-elite list of Salon Today's Top 200 Salons in the United States. His hard work and dedication have earned him national and international recognition. Mitch and his highly-successful salon has been nominated for the prestigious Global Salon Business Award, competing for the title of Salon Entrepreneur of the Year™. Mitch has demonstrated business and entrepreneurial success and is an inspiration to his peers and his team by putting systems in place to keep consistency and growth. If you are struggling with not having accountability from your team and trying to manage them, let Mitch help you put systems in place that can be managed and, even better, that create motivation for the team to want to grow!