SALON & SPA PROFIT ACCELERATOR
TAILOR-MADE CONSULTING FOR YOUR STARTUP OR GROWING SALON AND SPA.
WHAT IS PROFIT ACCELERATOR?
Profit Accelerator is a one-of-a-kind, systematic process for developing a thriving beauty business that delights customers, provides a meaningful workplace, and serves your life—in other words, a business that works.
The entire system is broken up into over 200 different processes, across three different stages, covering every aspect of your business from front to back.
Each process is designed to solve a distinct problem or create a specific system to help you and your beauty business grow, enabling you to make real change in your business and be confident in the results.
WHAT MAKES PROFIT ACCELERATOR STAND OUT?
Whether your biggest challenge today is generating new customers, stabilizing cash flow, getting your people to do things right, or preparing your business for sale, you can apply the process and tools of our Profit Accelerator Coaching Program to gain complete control over your business, so you can create and grow the business and the life you want.
With 12 months of coaching and training, 27 training videos and downloadable tools, you will have the upmost support and accountability to create real change and growth paths in your business.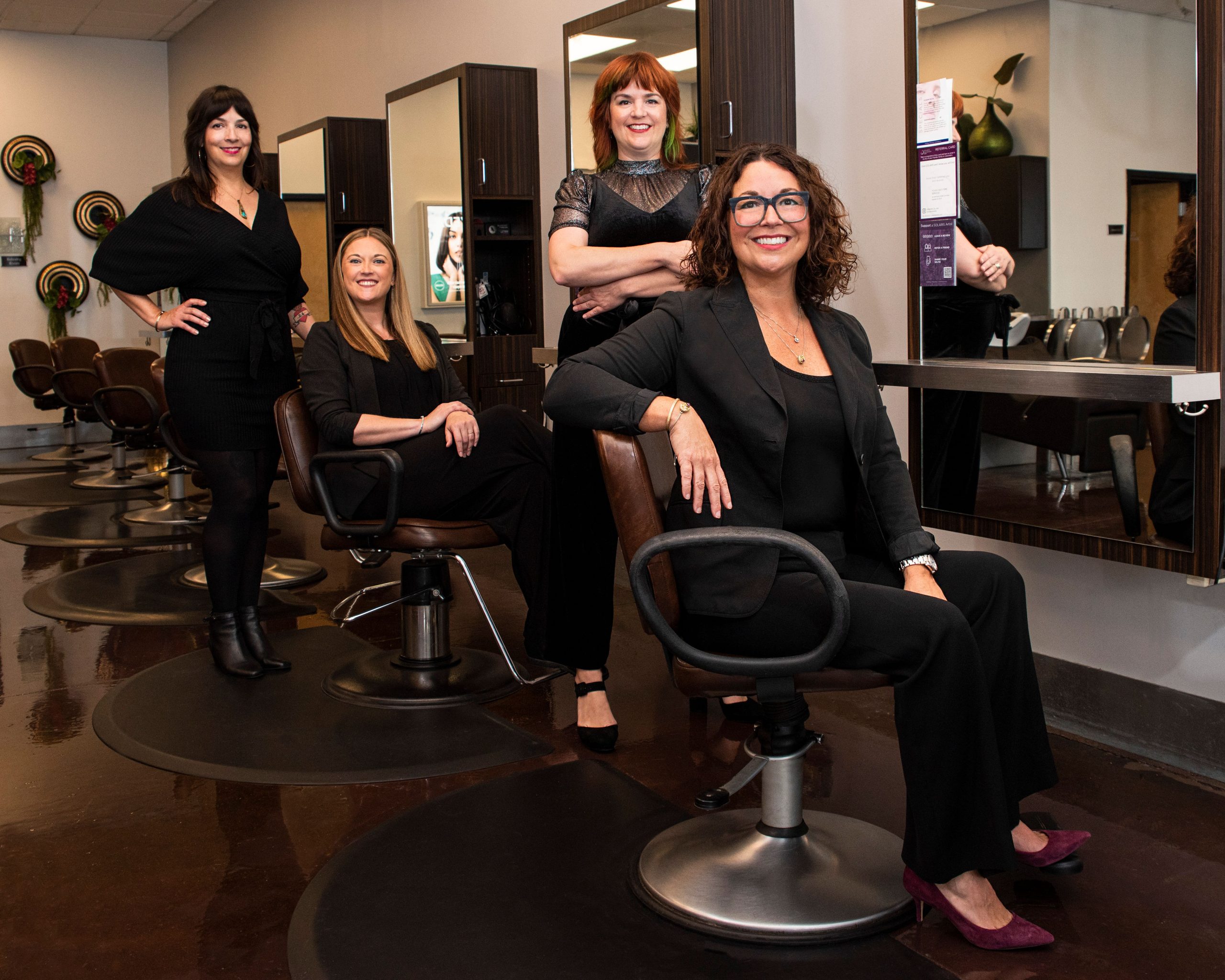 DOES ANY OF THIS SOUND FAMILIAR?
If I made an employee handbook, no one would follow it.
My last "monthly meeting" was 3 months to a year ago.
I am chained to my chair more than 50% of the time. My clients love me too much!
When I hear "break even", I cringe.
I think "vision statement" has more to do with my glasses than my business future.
I don't need my team to support me. I just want them to show up when they are supposed to.
I don't have time for staff reviews– I am too busy behind the chair for that.
I don't want to see my numbers. Please don't show them to me!
I am doing everything possible to retain all of my employees–even the ones who are not producing.
I am doing everything possible to retain all of my employees–even the ones who are not producing.
Who needs job descriptions? Good employees should intuitively know what is expected of them!
With money mavens and business experts leading the way, you'll see immediate results.
As a result of working with Empowering You I was able to survive an overnight walk out to 17 people, representing $600,000 (50%) of my gross revenues and still show over 20% growth for that year!  With the help of Amy Carter and the Empowering You team, I grew my business in less than two years from 1.1 million to 1.7 million, implemented clearly defined roles and responsibilities and management. I am convinced you cannot find a better partner in your business than Amy Carter and the coaches from Empowering You Consulting! This is the only consulting firm that doesn't cost it pays!
WHAT DOES PROFIT ACCELERATOR INCLUDE?
12 month program

A private onboarding call to build your customized roadmap

A private offboarding call to make sure you come away with everything you need

Monthly Mastermind Group Coaching Call

Monthly Leadership Group Call with Amy

1 private call a month with your consultant

Over 200 tools and videos

Bonus: Success Kit for Industry

Bonus: Beauty Business Fundamentals

Bonus: 5 Steps to Rock$tar Results

Bonus: Fierce Front Desk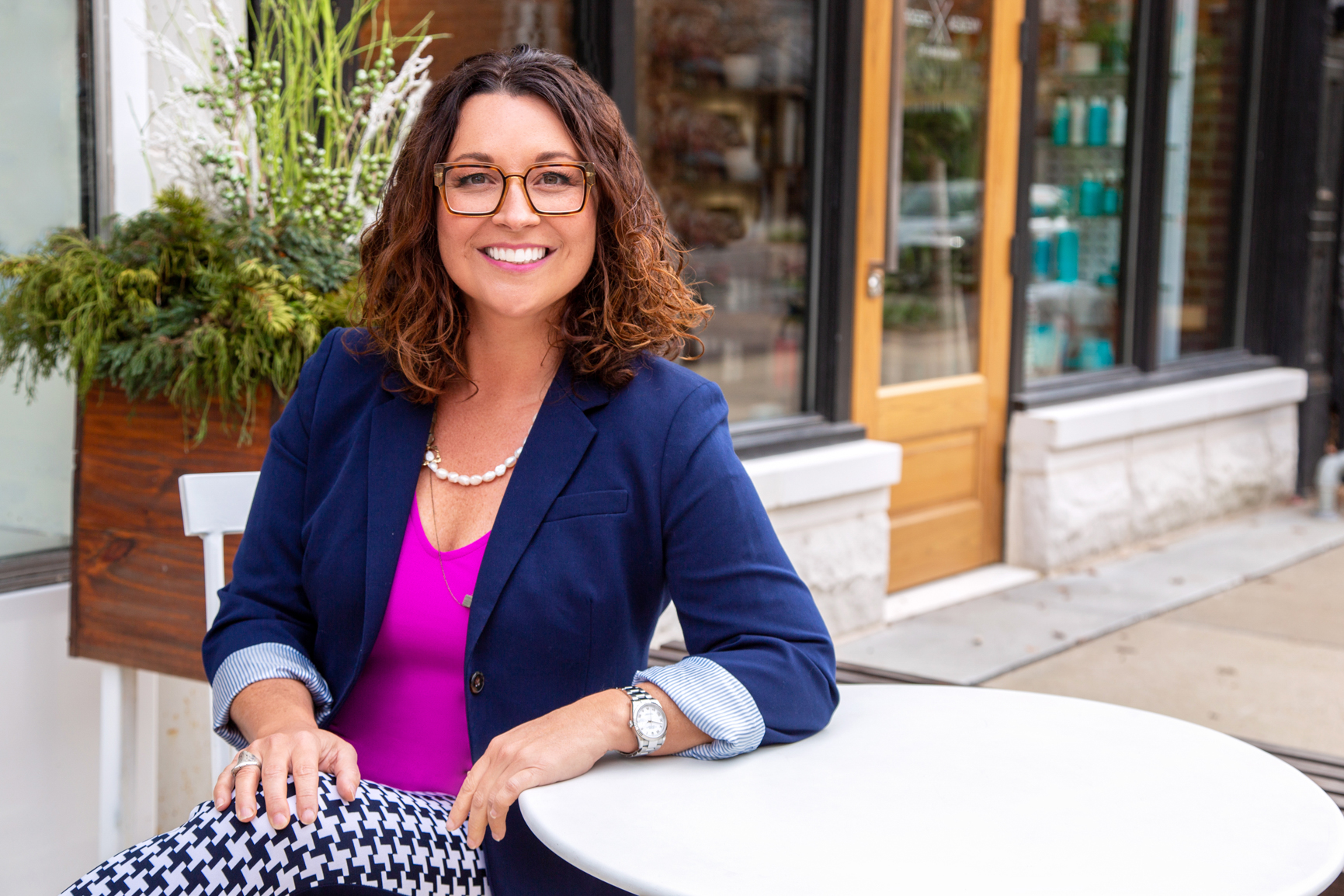 My experience with Empowering You has been nothing short of amazing. In the beginning it's really tough to remove yourself and get out of your comfort zone, but the team and coaches make you feel so comfortable, it's hard not to. From in-salon evaluations, to B-school, to Power up Your Leadership have all been great experiences and ones I will never forget. I have taken the steps I needed in order to help me get to what I call success. Without Empowering You, I'm sure I would not be as far as I am today. Numbers don't lie!
WHO WILL BENEFIT FROM PROFIT ACCELERATOR?
Profit Accelerator is perfect for owners and managers who want to create a thriving, long-lasting business that provides a meaningful workplace and who want to make the money they deserve powerfully and confidently.
HOW DOES PROFIT ACCELERATOR WORK?
Our approach is simple, affordable and manageable.
We work with you one-on-one to help you help understand the numbers, make sense out of what seems to be a daunting task, and ultimately replace fears with facts.
Twice each month, you'll speak with your consultant and Amy about the issues and successes you're experiencing as they guide you through these 9 pillars of success.
We use a one-to-one business model complete with a plan of action that we create together.
Our goal is to empower you as a business owner by equipping you with the skills, knowledge, abilities and confidence needed to successfully operate and manage your business for sustainable profitability over time.
I started to take control of our numbers, our client count, retail sales, and rebooks, but most importantly our mindset. I took my teams weaknesses and strengths as well as my own and went after growth and reaching our financial goals. Our services have increased by 24.29%, change in retail sales by 50.56%, average service ticket increased by 20.37%, and overall our totals have changed by 26.30% in less than a year. My experience with Empowering You has forever changed my life and my salon's future. My fears of losing my salon, fear of failure, and lack of structure has been restored and encouraged to continue to fight for my success, step out of my confort zone, and have an amazing team with the tools for success.