LEVERAGE YOUR SALON EXPERIENCE:
MAKE A DIFFERENCE WHILE MAKING MONEY.
By becoming an Empowering You Certified Consultant, you will learn the systems and tools we use to help salon and spa owners grow their businesses and transform their lives. Not only will you be helping others, but this is a unique opportunity to create additional revenue streams for you as an individual. (Our consultants use the same strategies they teach to grow their own businesses!)
Hear from students who have experienced our certification process.
"Becoming a certified Empowering You Consultant has provided me with the skills and confidence to have my business running 80% of the time without me. I have the training to support other owners to create their dream business. The training I have received provides me the freedom to have a balanced life while running two businesses that generate me a revenue stream."
"The biggest change I've experienced through becoming a certified consultant has been the "clearing" process I have gone through with my own team. We've really gotten clear on what matters for us to be a stronger team by bettering our communication within my business. This was essential for me to start with in order to go out and be relatable to other salons and stylist/owners. It is more than just systems and numbers; although important for the foundation, they are just the bones. The heavy hitting stuff comes from the empowerment you share and the accountability it brings to those you work with. The support I receive from EYC is tremendous. Amy has an eye for like minded individuals and has created a resource to support me through my training. The investment is nothing next to what you have available to grow yourself and your clients."
"Becoming a certified Empowering You Consultant has giving me the confidence I needed in my business and continues to encourage me to keep growing as a leader and to courageously help others recognize their own worth and value."
Benefits of Getting Certified
This private 6 month certification program is designed to help you:
Master the high-level, results-driven consulting systems used by mentor consultants Susie Carder and Amy Carter
Get trained in the art of consulting and business by top experts, and your personal consultant assigned to you
Make money, sooner, by welcoming you into our network of hand-picked consultants and partners
Get spotlighted at Empowering You events
Attract clients you love, revenue, and expansion opportunities galore
Charge what you're worth, get booked solid, and make your mark in the industry.
Build your business (with hands-on help from Susie & Amy)
Hone your skills with 90 hours of intensive practice consulting
Become an incredible consultant who's changing the world
Who Should Get Certified?
If you're a successful salon owner, manager or service provider who is passionate about making a difference in the industry and has a solid team in place, this program is for you.
Here are some qualities of the ideal candidates for REV UP Certification:
You are looking to be out of your business without the stress of day-to-day responsibilities
You are looking for a new revenue stream
You want to challenge yourself to the next level
Your average ticket is double your base price
Your retail average ticket is $9.00 or more
You are a self-starter
You love to serve
You understand that sales is a part of success
You are hungry for education and a student of the world
REV UP is the first of our three Certification Levels.

Your REV UP training starts with a 4-Day Certification Intensive February 8-11, 2019 in San Diego, CA, where you'll be fully immersed into everything Empowering You has to offer and how to teach it. It's then followed up by 6 months of Certification Training, which includes:
12 REV UP Group Calls
1-on-1 Private Mastermind Call with Amy or Susie
Private Support w/ a Personal Mentor Consultant
REV UP Certification Coursework
90 hours of Peer Consulting
Exclusive Volunteer Opportunities
Your Certification Experts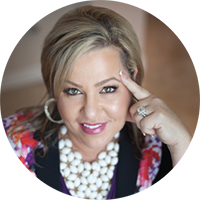 Susie Carder isn't your average business consultant. When you hire Susie, being an average business owner isn't an option. In a relentless pursuit of her own goals, she comes with a 20-year proven track record, two ten-million dollar companies under her belt, her fair share of wild success and painful failure, and has created strategic growth strategies for worldwide entrepreneurs whose companies gross between $250,000-$10,000,000.
The creator of the Predictable Success Method™, Susie's expertise lies in the development of operations, finance, sales accountabilities and marketing systems businesses. Helping lead you to a very predictable and substantial revenue, profit growth and investment opportunities. Susie excels in establishing structure and creating the team necessary to guide any company through the turbulence and uncertainty of dramatic growth.
Amy Carter's goals as a coach are simple: to inspire you to become a better leader, to mold you into a smarter business owner, and to help you achieve personal and professional satisfaction. As the owner of one of Indiana's top salons, she knows what it takes to reinvent a business and train a leadership team that's invested in long-term success. Amy has turned this knowledge into a passion for coaching, and as Co-Owner & Founder of Empowering You Consulting, she helps salons and spas across the nation every day.
It's time to let Amy help you expand your client base, increase profits, operate more efficiently, and train a team of leaders so you can gain personal satisfaction from your professional endeavors.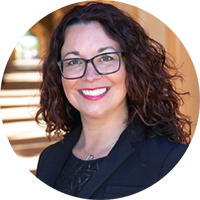 If you want to earn extra income, make your own salon more successful, learn leadership skills, and pass on your wisdom as a salon/spa owner, then act now. This certification program is valued at over $30,000 – this is the most immersive and in-depth training we've ever offered. If you sign up right now, your investment is only $7,500, and we have payment plans available.