The Front Desk is the most overlooked area within a salon/spa.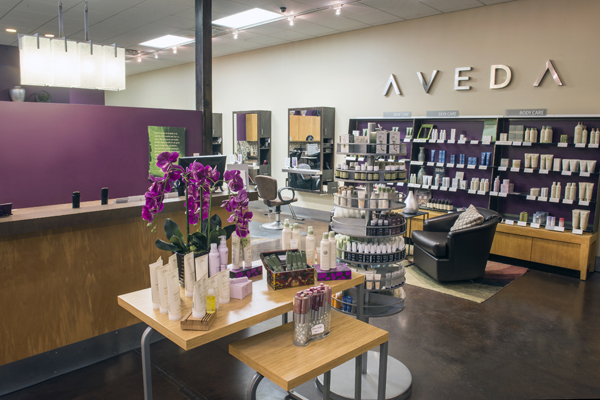 Did you know that the Front Desk is the money heartbeat of your business?
Your Front Desk should be a profit center staffed with people delivering excellent client care every day. They help keep your books full and your products sold, they interact with every client and have countless opportunities to earn—or lose—business. This program will turn every Front Desk employee into a star.
That's why we developed Fierce Front Desk – an online program with all the strategies and tactics we teach our consulting clients to maximize their income and maintain their brands from the first impression to the last. And if you're looking for an extra boost to your Front Desk, you can get personalized 1-on-1 help (more on that below).
"Working with Meg was very beneficial in that she was able to bring back the focus on an area of the business that is often overlooked.. Meg gave us tools to tighten our training process. She helped us come up with scripts and solutions to allow our front desk to be more confident and stay away from missed sales opportunities and weak closings. She kept us on track while holding us accountable."
Jeanine Fong
In this 5-week online course, you will learn how to:
Get Repeat Customers
Develop powerful customer flow systems that will keep them coming back, again and again.
Hire Star Employees
Hire the RIGHT person to represent your front desk and your brand.
Manage Your Money
Create budgets that TRIM the FAT so you can put money towards the growth of your salon/spa.
Front Desk Training
Create a customized front desk training program that inspires consistency and quality.
Create Systems
Systemize your front desk for sustainable profitability.
PROFIT
Make your front desk a key revenue center for your business.
Double your profits from this online course with a one-on-one Front Desk Consultant!
Your personal INDUSTRY consultant will guide you through creating a customized plan to double your Front Desk profits and create a more cohesive salon. You'll stay on track, be held accountable for implementing change, and get help with adjusting your strategies to meet the unique needs of your business.
Only $597 for four (4) 45-minute private consulting calls (plus get $100 off the online program).
Email us at info@EmpoweringYouConsulting.com or call us at (812) 455-1367.