Certified Consultant | Mentor | Trainer
Hi. I'm Kim Gibson. I've been in the salon industry my whole life growing up as a salon owner's daughter. My mom sent me to Cosmetology School when I was 16 since they needed another Hairdresser. I went on to be a 6 figure stylist supporting our family and putting my husband through college.  
I have been married since 1982 to my childhood sweetheart. We have 2 wonderful children and 7 delightful grandchildren. We spent our early married years serving and developing ministry in the inner-city of Detroit. I walked away from the salon industry for 10 years and worked for 2 different churches as Director of Ministry during transition times in both the churches. The second church I worked for I oversaw the leadership development of the Pastors and Leaders of 5 churches.
I never looked for a "job" in ministry, so when no other churches called I just wanted to go back to being a hairdresser. I really missed the relationship with the clients. Soon after I started the owner announced she was selling. I purchased the salon 8 years ago. I remodeled and renamed the salon in honor and memory of my mentor my mom. Her salon was Charm Hairstyling and mine is Charm and Company Salons in Oxford Michigan. 
Even with all my leadership experience the first couple years I owned my salon I felt like I had a ball and chain. With the guidance of Empowering You taking every training and consulting, my salon increased 75% in one year. It's my pleasure to work for Empowering You now that my salon does not require me to be a service provider and is run by my leadership team. I now spend 80% of my time working with salon owners all over the world to experience increased profits and develop systems to create freedom!
Kim specializes in…
Developing systems and standard operating procedures with customer service cycles, so each team members knows how they connect for profits and productivity
Creating a career path for your employees to keep them for years, and coaching them to 6 figure incomes
Recruitment plans that will provide you with a steady stream of qualified employees
Understanding your companies numbers for pricing your services, ordering supplies, and finding money that is leaking out
Supporting you to honor you and operate as CEO and CFO of your company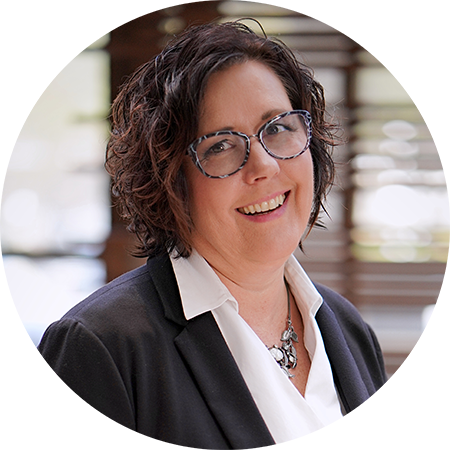 "I am your systems guru! Using proven systems I help salon and spa owners build solid foundations for consistent profits and freedom."
"Before Empowering You, I was like a raft floating in the deep sea. I had no real control of income projections. No way to get from A to Z. I had utilized agencies like the SBA, however they did not know our industry. With the help of a specialized consultant like Kim Gibson, who is a successful owner, it has helped me understand my numbers and price myself correctly to stay in business, but to give me the tools I need to create a culture of success."
Services Sales increase 19.57%
Retail Sales increase 114.55%
Average Service Ticket up 162.25%
Total increase 38.20%
"My experience with Empowering You has forever changed my life and the future of my salon. I started to take control of our numbers, from our client count, retail sales, rebooks, but most importantly our mindset. My fears of losing my salon, fear of failure, and lack of structure has been restored and with Kim's help I now fight for my salon's success and have an amazing team to support me in it! Thank you Kim!"
Services Sales up 27.41%
Retail Sales up 38.83%
Average Service Ticket increased by 72.10%
Total increase 28.32% in less a year
Copyright 2023 Empowering You Consulting
922 N. Burkhardt Road, Suite 103, Evansville, IN 47715 | (812) 455-1367
Privacy Policy | Terms of Use