TRANSFORM INTO A POWERFUL LEADER WITH THIS KEY ASSESSMENT
The 360 Leadership Circle combines the Leadership Circle Profile™ assessment with Empowering You®'s world class coaching to unleash the leadership potential of business owners and managers.
First, you'll take the Leadership Circle Profile™ assessment tool which will uncover what is working, what is not, and why.
Then, you'll work with one of our certified coaches to help you apply the information in to actionable steps, and they'll help you implement the changes necessary for greater effectiveness in your leadership.
Our 360 Leadership Circle gives you the deep and powerful support needed to make significant breakthroughs in your organization or personal career.
The Leadership Circle Profile™ Assessment
Reveals what is going on beneath the surface (why you're stuck in the same old patterns) and cultivates deeper personal awareness
Aids in developing teamwork and planning
Enhances the value of your coaching and saves time – you can dive right into advanced coaching instead of wasting precious hours covering the basics
The whole picture is immediately apparent (your strengths, weaknesses, balance, imbalance)
Results clearly displayed with insightful graphics and shows how all leadership dimensions interact
This amazing tool easily identifies the areas in leadership where you need help, and we can customize coaching based on your individual needs and the breakthrough you're craving.
YOUR CERTIFIED LEADERSHIP COACHES
Amy Carter
's goals as a coach are simple: to inspire you to become a better leader, to mold you into a smarter business owner, and to help you achieve personal and professional satisfaction. As the owner of one of Indiana's top salons, she knows what it takes to reinvent a business and train a leadership team that's invested in long-term success. Amy has turned this knowledge into a passion for coaching, and as Co-Owner & Founder of Empowering You Consulting, she helps salons and spas across the nation every day.
It's time to let Amy help you expand your client base, increase profits, operate more efficiently, and train a team of leaders so you can gain personal satisfaction from your professional endeavors.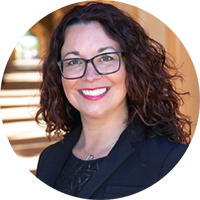 Kathy Fleming
is an extraordinary coach, trainer, and leader. A former college instructor, Kathy holds Master's Degrees in Humanities and Applied Behavioral Science. In addition, she is a Master Practitioner in Neuro Linguistic Programming. Her credentials allow her to co-create depth and breadth of results with her clients, whether they are C Suite executives or leaders at any level. Her experience as Marketing Manager with AT&T gives her the wisdom to work powerfully within large organizations and one on one with clients focused on their next big breakthrough.
Utilizing, among other tools, The Leadership Circle 360 Feedback process and Stakeholder Centered Coaching, Kathy co-creates the information and insight needed to move clients to the next level of leadership and results.
A Senior Leader in Accomplishment Coaching for over ten years, Kathy has trained hundreds of coaches and leaders, each one envisioning and producing powerful results.
She is masterful at creating enrollment and has developed countless powerful and energized teams through her leadership. She is a courageous stand for the results that her clients wish to produce and ignites the passion that makes life and leadership exciting.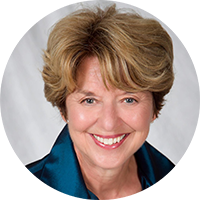 Ready to become a next-level leader?