POWERFUL LEADERS NEED POWERFUL TRAINING
Join us for the next Power Up Your Leadership ONLINE starting February 2024
WHAT IS POWER UP YOUR LEADERSHIP?
Power Up Your Leadership gives businesses an advantage over the competition: strong, confident, empowered leaders who create positive cultures and make businesses thrive in any circumstance.
Using methods tested in our salons and in salons and spas across the nation, Power Up shows proven results, results that will turn your business into an unstoppable force. 
The Power Up program – delivered live in an intensive weekend or via a six- module online format – will revolutionize how your business performs day to day.
If you want to maximize profits and guide team members on the path to success, you need Power Up.
If your team needs motivation and your workplace culture needs a boost, Power Up Your Leadership has the answer.
If you want to set your business on fire with creative, inspired and empowered staff from the top down, then Power Up Your Leaders.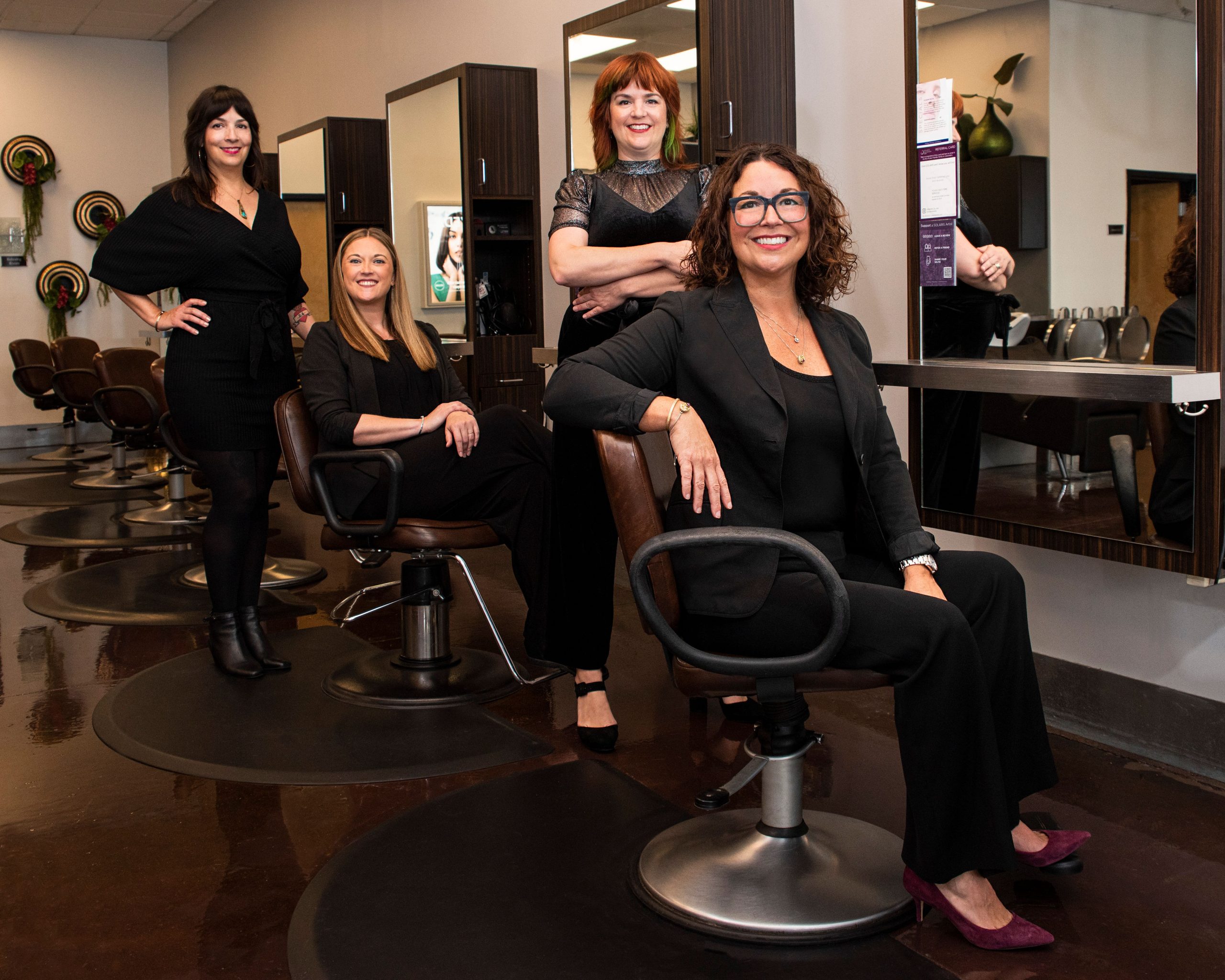 "Power-up Your Leadership has opened my eyes to what it takes to be a true leader. Delegation, motivation, coaching, decision making, communication, and many other leadership skills have molded me into a true leader that continues to drive my team in the right direction."
Services up 72.81%
Retail up 44.40%
Projected Yearly Sales increase $103,874.40
MODULE 1 - LEADERSHIP
Take the time you need to vision out what you want your spa or salon to achieve. Become the person you need to be in order to lead your salon or spa to the goals that you've always dreamed of achieving.
MODULE 2 - MANAGEMENT COMPETENCIES
Develop the skills needed to be an excellent manager and maximize profits in every area of your salon or spa. Competencies that every great leader should master.
MODULE 3 - SITUATIONAL LEADERSHIP
Feel confident about tackling the "hard conversations" that you used to avoid. Learn how to communicate with your team as a leader without losing the fun personality that you have.
MODULE 4 - DELEGATION
Learn how to delegate to your team in an empowered way – not just handing out work, but developing them in the process. Give feedback to your team without being overbearing.
MODULE 5 - LEADER COACH
Learn how to coach your team to be more effective. Develop your coaching skills so that you draw the best out of your team time and again. Leverage everyday experiences at work and drive positive change in business.
MODULE 6 - COMMUNICATION
Learn about your preferred communication style, and how to identify the preferred communication styles of your key team members. Identify ways to communicate more effectively with different styles – giving you the tools to have difficult conversations with ease, avoid miscommunications, and connect more deeply with your team.
"Power Up Your Leadership made a great impact on me as a leader. It helped me do the work to align myself and to operate from professionalism and to hold others accountable. It helped me let go of those who no longer had the self motivation or committment to the vision of my business.  It showed me how to deal with the different people effectively and have the results that are needed and desired."
Services up 56.71%
Retail up 1841.71%
Projected Yearly Sales increase $65,573
WHO WILL BENEFIT FROM POWER UP YOUR LEADERSHIP?
Owners, managers, leaders and team members with the potential to lead will come away from Power Up energized and ready to implement these powerful tools, techniques and strategies in their salon or spa. This program is perfect for anyone who is interested in developing a stronger understanding of leadership, and any seasoned manager, owner or leader who wants to fine-tune their skills to transform their approach to business.
HOW DOES POWER UP YOUR LEADERSHIP WORK?
Power Up Your Leadership comes in two forms: a live weekend workshop intensive and a 6-week online course complete with group support calls and training tailored to your leadership team. In both formats, come prepared to work – bring your notebooks and pens, have your workbooks (supplied) ready, and be prepared to unleash your leadership potential.
During Power Up Your Leadership, you and your leaders will:
Learn proven skills to lower attrition of employees and help you retain key team members for the long haul.
Master techniques to motivate your team and to create a workplace that's fun and productive.
Maximize profits for the salon/spa AND team members by drawing an exact road map to personal and professional success.
Develop goals for your team to aim toward and engage them to meet and exceed their goals.
Boost your revenue per client by teaching your team ways to generate more money per visit. (Your average ticket and service sales will go up)
Create a work/life balance that works for you and your employees.
Set your business on fire with inspired, creative and confident staff.
Learn powerful ways to communicate more effectively with your team…especially those "tough" conversations.
DON'T TAKE OUR WORD FOR IT:
Hear what our recent attendees had to say about their Power Up experience in their testimonials below.
Meet online via Zoom
You'll receive emails with your handouts and tools to follow along with.
ORIENTATION
Tuesday, February 13th, 2024
11:00 a.m. to 12:00 p.m. Eastern time
TRAINING DAYS
February 20th, March 5th, March 19th, April 2nd, 2024
11:00 a.m. to 12:00 p.m. Eastern time
ADDITIONAL CALLS
Bonus Call
Tuesday, April 9th, 2024
11:00 a.m. to 12:00 p.m. Eastern time
JOIN US AND BEGIN THE TRANSFORMATION THAT WILL RESHAPE YOUR BUSINESS FOR GOOD.