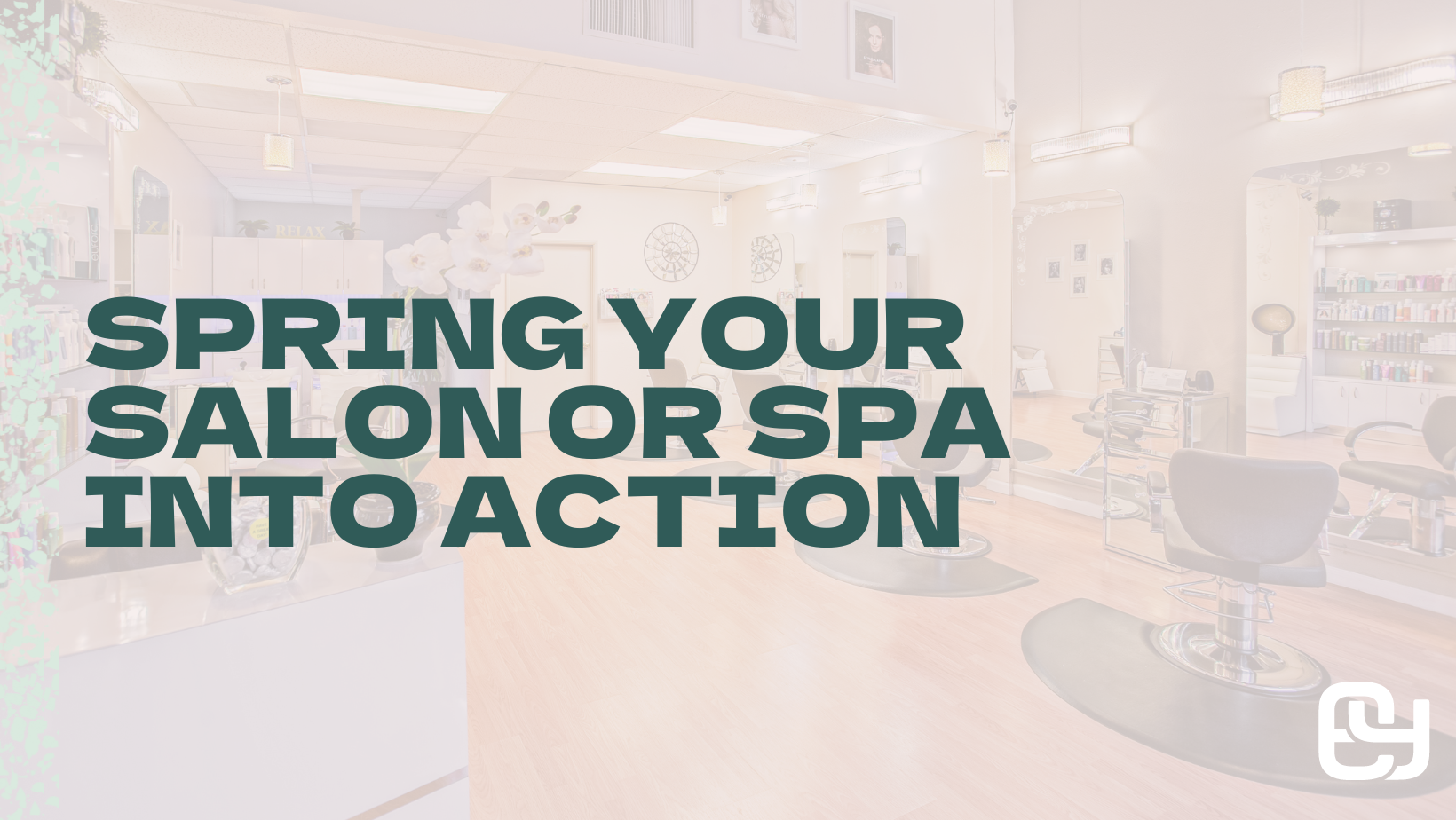 We love Spring!
This time of year is all about fresh starts and growth. The blooming flowers and green grass are a reminder of new life. It's getting warmer out which puts everyone in such a great mood. This is the perfect time to give your business a small rebirth as well!
March was the end of Quarter 1 (Q1). Now that we are in May, it's the perfect time to get re-focused on your goals and make the necessary adjustments to ensure you are on track to meet or exceed the goals you set at the end of last year or beginning of this year.
Review Your Business Numbers
How did your salon/spa do from a numbers standpoint? Which month in Q1 was the hottest month, and what did you do differently that month that generated more revenue? It could be that you saw more people in January, but that you made more in February because your team upsold more and had bigger sales per client. You need to know your numbers so that you can identify these trends. Knowing the numbers equips you to make decisions like creating specials that increase both the average ticket and the amount of appointments. 
Check In With Your Salon Team
It's important to remember that as a salon or spa owner, you are not just a leader, but a coach. Look at your team's trackers and ask them what they're doing to meet their individual goals. (If your team is not tracking their own progress, now is a good time to start implementing it. We share about how the Money Maker can help with that at the end of this post.) Help them make the necessary adjustments to meet both your salon's goals and their personal goals. Ask your employees what they need to succeed – do they need more training? Do they need scripts for consultations? Etc. By investing in your team's growth, you will grow your business as well.
It's one thing to check in with your team, but it's just as important (if not more important) to check in with yourself. Are you leading by example? Are you meeting your goals? Remember that the pace of the leader is the pace of the team. If you are a technician owner, more than likely you are still the top income-producing member of the team. Put yourself into your team contests and give them an extra incentive to beat you. It's an amazing feeling when your team surpasses you. If you're a non-technician owner, you can still lead by example by investing in your personal growth as a leader and CEO. It will be reflected in the way you conduct business and manage the salon. 
Review your incentives and rewards at this time of year as well. We mentioned team contests; make sure that these contests are set up to motivate your staff and that it's adding to the culture in your business. You and your team have eight months left to meet your goals! Create rewards for when your team hits their next milestone. This can be group goals like a hosted lunch or individual rewards like a gift card or bonus. And remember, it's crucial to reward yourself as well.
I hope we've given you enough to spring into action and to take the small steps that turn into big leaps. 
We have two ways to help you SPRING into action.
1) If you have a plan but have trouble getting started, I recommend you check out our Money Maker for Industry. It's a yearly planner designed specifically for professionals in the beauty industry. Whether you are a service provider or an owner, this is an AMAZING tool to have to set and achieve your goals.
2) If you need help creating a full plan that overcomes your biggest challenges, schedule a Strategy Session with an Empowering You Consultant and we'll share the systems, tools, and resources that those "lucky" beauty professionals and salon and spa owners use to create the life and business of their dreams.