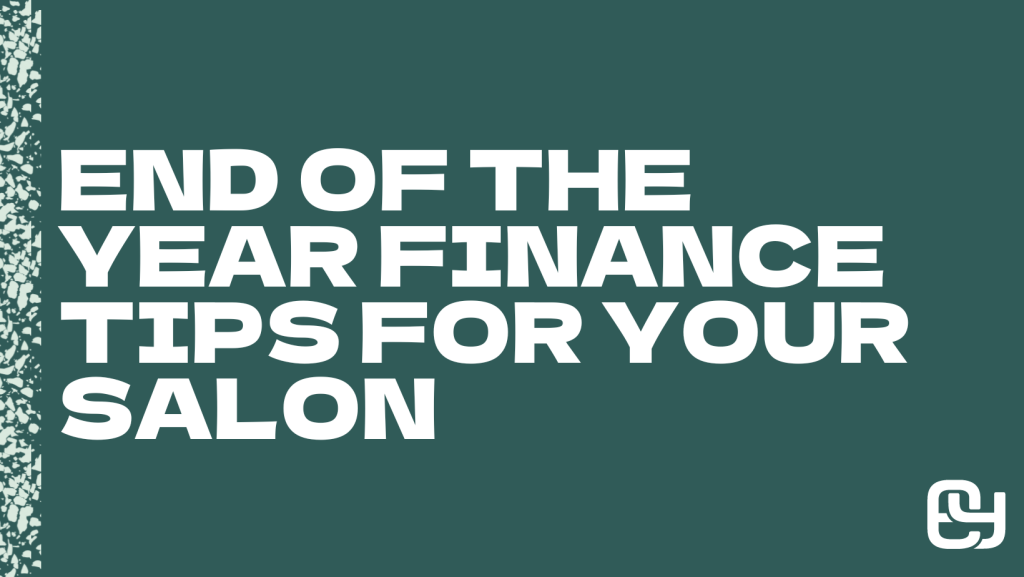 One of the big F-words in the beauty industry is finances. But don't worry, you can have FUN with finances if you have the right training and direction.
As the year wraps up, it's time to look at your finances. You might be asking, what the heck does that even mean?!
If you're questioning what to do, let me take you through step by step what I do near the end of the year.
Gather Your Financial Information
You'll need to have all the data from the year in order to review how it's gone and to create goals for the following year. Some of the information you need may include:
Profit & Loss statements
Balance sheet
Projections sheets
Weekly/Monthly trackers
Retail Inventory
If you don't have these things, you probably should — which is why we give them to our clients in almost every program that we offer. Once you've gathered the information, that leads us to step two…
Meet with Your CPA
Schedule a meeting with your CPA to review your business from the numbers side of things. Be sure to ask what they need from you to wrap up your year end, especially if you need to spend more before taxes or if you need to have enough saved to pay them.
Having this conversation and analyzing how your year has been financially is so critical to being able to move forward. The numbers will tell you a lot about your business, such as:
Where have you done well with service sales?
What services do you need more of? Which ones should you eliminate?
What retail lines flew off the shelf?
What products took up space?
What trends are we seeing in our business year over year?
These are just a few areas to look at and examine.
If you don't have an accountant, then that should be the first thing that you run out and do. Even though I came into my salon with a finance background, I still hired someone to do our accounting because it's what they are focused on – day in and day out. That leaves me free to focus on being a business owner.
Reevaluate Your Budget
If finances is the F-word then budget is the B-word. I cannot tell you how hated the word "budget" is in the industry; but just like finances, budgets do not need to be a bad thing.
Since you've already reviewed what's working and what's not, now you can look at where you're spending and if it makes sense moving forward into the next year. Do you need to eliminate expenses? Raise prices? Perhaps there are areas where you actually need to spend more. Look at where the money went in the last year and what needs to be adjusted by trimming the fat, but keeping the muscle.
Profits are planned. They don't just "happen to happen".
Ask yourself,
How much do I want to make in the coming year?
How much do I want to save?
With your finances in hand, you have a full picture of what's possible in your business so that you can plan those profits and make the shifts necessary to hit your goals. Decide where you need to add, grow, ditch, or where you might need to skinny up.
Help with Finances
If you're finding this overwhelming, it's okay. It's normal. But it shouldn't be.
Making finances fun instead of fearful is what we do here at Empowering You, and our goal is to make your business dreams a reality, whether you're a salon/spa owner or a solo entrepreneur.
Schedule a Strategy Session with an Empowering You Consultant if you need help figuring out what your next step should be, because helping beauty professionals and business owners hit the six or seven figure club is what we do.
Follow us on social!
Join our salon & spa owner Facebook group:
https://www.facebook.com/groups/empoweringsalonowners/
Follow us on Facebook:
https://www.facebook.com/EmpoweringYouConsulting/
Follow us on Instagram:
https://www.instagram.com/empoweringyouconsulting/