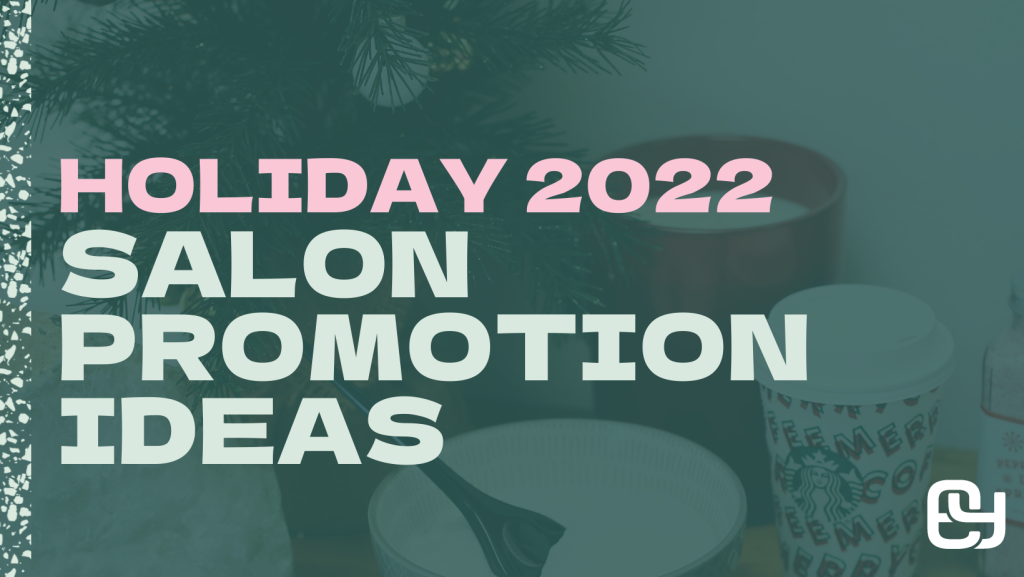 One of the most common questions we get around this time of year are around tips for maximizing holiday sales. We're going to zero in on two of the big sellers around the holidays for salons and spas.
Black Friday Sales at the Salon
You may want to consider some special promotions for Black Friday such as a special treat for your VIP clients or something for new and returning customers. Sometimes we do a bonus "bounce back card" for January/February so that we can start pre-booking for next year during this busy weekend.
Also, in terms of timing, normally we extend Black Friday through the entire weekend or even the following week. Or if you don't want to do something Black-Friday-specific, consider what sort of monthly special you want to do for November.
Holiday Open House
I love open houses during the holidays – they create a buzz and ensure that we start the next year off strong. It's simple, when you combine a discount, giveaways, and gift with purchases with great food, music, and people, you make your salon or spa the place to be! It's all about planning and preparing.
First, I think about how I'm going to get the word out about our holiday open house. Getting 100 people through our salon doors in a single day definitely takes marketing.
In addition to word of mouth, you can…
Email blasts to our customer base
A conversational text message
Social media posts
Postcards (both mailed and handed out)
In-salon/spa signage
Personal invites from our staff
Partner with local organizations to promote
Offer a small gift for bringing a friend
By combining different marketing streams, you can successfully drive traffic to your open house event!
I also suggest offering some giveaways and/or special promotions that are available only during your open house. This will entice customers to stop in and tell their friends. Some ideas:
Gift with purchase
Discount on special holiday gift packs
Discount on holiday gift cards
Buy 1 Get 1 Free (BOGO – it could also be buy 3 get 1 free – whatever makes sense for your numbers)
And make sure you have cute gift bags and Instagrammable displays!
These are my favorite ways to market in November and December. We love working with those in the Empowering You Community about new marketing ideas, and that's exactly the type of collaboration we offer in our Empowering You Programs.
Want in? Schedule a strategy session with an Empowering You Coach, and connect with other beauty professionals.
Follow us on social!
Join our salon & spa owner Facebook group:
https://www.facebook.com/groups/empoweringsalonowners/
Follow us on Facebook:
https://www.facebook.com/EmpoweringYouConsulting/
Follow us on Instagram:
https://www.instagram.com/empoweringyouconsulting/