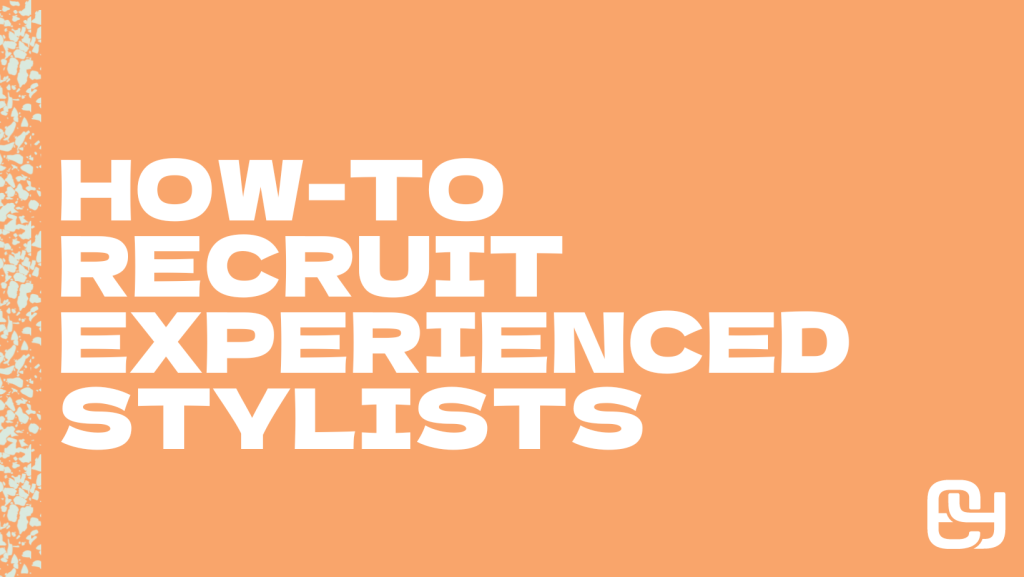 Recruiting was hard enough before the pandemic, but now HOLY MOLY; it's tougher than ever!
There is a shortage for service providers beyond even just the beauty industry… so now what? It's time to pivot and think differently about how we attract and retain great talent.
We have said for years at Empowering You Consulting – ABR: Always Be Recruiting.
If you wait to start recruiting for your salon when you need someone, it's already too late. That's why we say to always be recruiting. But what does that look like?
Determine Your Criteria
When I think of one of the top income-producing activities of a beauty business, I think of recruiting. That's why we need to be consistent and to keep the Always Be Recruiting mantra.
Regardless of the challenging times and current circumstances, having clarity around your salon recruiting plan is key to growing your business. Effective salon recruiting first starts with a clear vision. Answer these questions to get started.
What positions do I need to fill?
What qualities and traits am I looking for within a team member?
What are my non-negotibles to be in alignment with my vision?
Do I have clear expectations and measures that a candidate needs to meet?
What are the benefits of working here?
Once you have answered these questions, you will have more confidence in attracting the right team member and in moving forward with building your dream team.

Involve Your Team (and don't settle)
I actually like to have my team involved in the salon recruitment process. I asked them to share qualities that they would like to see in our next generation of new hires. The list was long, but really, really good. Collectively, we came up with the profile of the type of person who will fit in at our salon and spa.
Make sure that your new hires check off every box. Settling just doesn't work. I have settled too many times when it came to hiring. No more! It has bitten me in the butt too many times. Now I'm all about maintaining the culture we have worked so hard on building and only adding team members that feel good and who will benefit the team.
Where to Recruit
First, cosmetology schools. I like to have classes scheduled to teach at local beauty schools. I also make sure that I'm part of their career fairs.
Secondly, Indeed.com. Posting on Indeed and other job hiring websites has really helped us discover quality hires, from front desk to spa techs.
Third, social media. Seriously, I DM students and comment on their work, or my manager does it. That extra level of connection really pushes recruitment to the next level. Which brings me to the next point…
Build Relationships
Now, if you are calling schools and seeing if they have anyone and you're not getting results, it's likely because you have not formed the right relationships. Every other salon owner is doing the same thing – calling and asking. Be different and build a relationship with the instructors and the students.
It's a simple, consistent plan that keeps the ABR motto: always be recruiting. Bring the instructors a treat or lunch and thank them for training our future professionals. Teach a skill to the students, or better yet, share the reality of what it really takes to be successful in this industry. Connect with them on Instagram and other platforms so you can follow up with potentials.
The beauty of doing this work is that when you need to hire for your salon or spa, which is most likely right now, you'll have a stream of ideal candidates to choose from.
I always say build them from the bottom up! That means starting with the schools and building a relationship with the students and educators.
Help with Salon Recruiting
Have you been struggling with recruiting for your spa or salon for a while? It's one of the hottest topics right now when I talk with other business owners – it's rough out there! If you need help with recruiting and hiring, schedule a Strategy Session with an Empowering You Consultant and we'll help you create a plan to build your team.