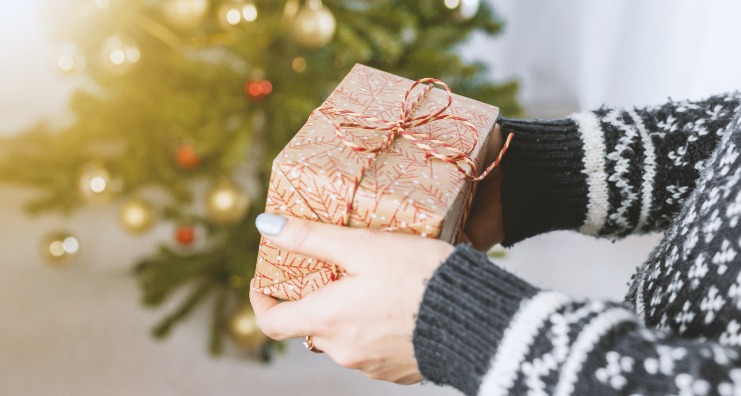 HO HO HOLY MOLY, holiday shopping can be so overwhelming!
If there's one thing that makes it easier, it's a gift guide.
Are you looking for the PERFECT gift-guide to dazzle your team and even yourself?
Look no further.
Let's ditch the mediocre materialistic gifts this year and let's give each other the gift of confidence, growing income, and thriving success!
Whether you're an owner, solopreneur, service provider, or manager, we've got something for everyone to thrive.
For you or anyone on the team who wants to hit their money goals:
MONEY MAKER FOR INDUSTRY
If you have your yearly planning meeting coming up, this is a MUST-HAVE for the whole team. This journal-like tracker keeps you and your team on pace to reach your daily, quarterly, and yearly financial goals. It's a calendar for your revenue so that you can stay on track and accountable to growing your business. Learn More.
For anyone behind the chair or who has team members who want to double their income:
MASTER THE CONSULTATION
Unleash your potential of making 6 figures and beyond behind the chair with this simple step-by-step training on how to increase your daily income and exceed every clients' expectations. Become the ultimate service provider that'll keep your clients wanting more and more. Learn more.
For the owners and managers who want strong systems and leadership skills:
B-SCHOOL FOR INDUSTRY
Join us for our best-selling 3-day intensive workshop in sunny Ft. Lauderdale, we'll show you a Breakthrough Blueprint and give you the tools to get to the next level of business mastery. From proven strategies to financial planning, B-School is the crème de la crème. Join countless service-based professionals who have transformed their businesses by learning how to scale and create massive revenue. Learn More.
For the service provider who wants to see instant results:
SIX FIGURE TRIBE
Increase your profits tomorrow with powerful tactics to boost your sales. Tips and tricks to keep your chair filled all day, every day, with happy clients. With our proven strategies and 2 group coaching calls a month, you'll get faster results with the accountability. Learn More.
Deck the halls of your beauty business and give the gift of profits this year!
Create a memorable experience with these irresistible gifts this holiday season. No matter where you're at in your business, we're here to support you every step of the way!
WANNA KNOW WHICH GIFT IDEA IS RIGHT FOR YOU?
As a part of being in the Empowering You community, we're offering complimentary strategy sessions so that you can get on the right track of where you want to be. Get support from our amazing certified coaches whose passion is seeing you succeed.